Our Core Values
Exceptional Service, Work-Life Balance
Build and maintain trust and confidence

Knowledgeable, resourceful and detail oriented

Sophisticated in the way we approach staffing

Efficient, stress free approach to staffing

Value a healthy work/life balance for everyone
The Story of Philadelphia Nanny Network
Always the Perfect Fit
Since 1985, we've helped our clients find new ways to improve their work-life balance—moving well beyond traditional nanny agencies. As families and life have evolved, we've made sure to always be there with customized options that fit the unique needs of each family. As the demand for do-it-yourself help grew, we created options to help with employee screening and support services. When requests increased for corporate backup childcare services, we met the need, offering immediate and reliable childcare services. Winning the Innovative Award and Meritorious Award from two leading industry associations reflects our commitment as a nanny agency to adapting to the dynamic needs of families, ensuring you're consistently our top priority. As always, Philadelphia Nanny Network continues to design innovative, personalized solutions that fit varying lifestyles—meeting each family where, when and how they need us.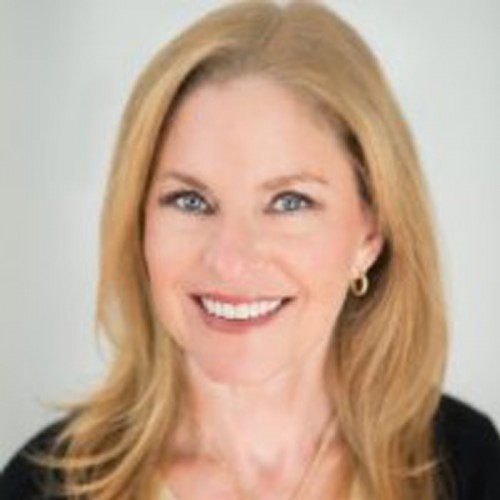 Wendy Sachs
Founder & CEO of Philadelphia Nanny Network
Wendy Sachs is an industry trailblazer. As CEO and founder of Philadelphia Nanny Network, Ms. Sachs has demonstrated her unwavering commitment to supporting families with extraordinary nannies for more than 30 years. As an industry leader, she has been widely recognized as an innovator who has developed the highest standards in the business for recruiting, screening and hiring the best nannies and household helpers. Her distinguished expertise has led to more than 500 interviews on newscasts including CNN, CNBC and NBC, and in leading newspapers and magazines across the country. Ms. Sachs is a renowned industry veteran. As a founding member of the International Nanny Association (INA) in 1985, her participation includes serving four terms as President and two terms as Co-President, also filling roles as Secretary, Board member, educator, and mentor. She is currently a Board member for the Association of Premier Nanny Agencies (APNA).  Her industry advocacy includes actively participating on multiple task forces, and she has tirelessly devoted abundant time and energy to developing workshops and conference presentations for nanny agencies, childcare givers and parents focused on advancing professional standards and identifying the highest caliber nannies. Sachs continues to dedicate her time and resources to refining screening processes that remain at the vanguard of the industry.
Business Coaching
Change is constant in the marketplace. As a coach, Wendy Sachs supports and advises entrepreneurs in the childcare services and household staffing industry. Business owners can rely on Wendy's depth of experience to identify emerging trends and boost their marketability. As a recognized authority in nanny agencies and domestic staffing, she has provided invaluable coaching to many business owners seeking to incorporate best practices, feel more confident about meeting new challenges, and improve their ability to expand their market share.
Request an Appointment
Meet Available Candidates
Katie R.
Montgomery County, PA
Infants through teenagers
Available
Monday-Friday, full time hours
What Families Say
"She always thought of things for the kids to do," "Nanny is a great problem solver and very resourceful," "When she arrives, she jumps right in and starts interacting with the kids on their level," "Any family who gets Nanny will be fortunate," "I wish I could hire her full time!"
Danielle R.
Montgomery County, PA
Toddlers through teenagers
Available
Monday-Friday, full time hours
What Families Say
"I love that Nanny is able to maintain a good sense of flexiblity while knowing how to be regimented," "She was very engaging with the children and would take them to the local library and on many walks in the park," "I would highly recommend her to any family!"
Jacqueline B.
Philadelphia County, PA
Infants through teenagers
Available
Fridays, Saturdays, & Sundays
What Families Say
"Nanny is very dependable, responsible, and a great communicator," "She was very creative and found new ways to make healthy treats for the kids," "Nanny is on top of child development milestones," "If she is ever back in the area we would love to have her come back and work for us!"
Lauren G.
Philadelphia County, PA
Infants through school-aged kids
Available
Monday-Friday, full time hours
What Families Say
"She is mature beyond her years," "Always dependable, responsible, quick to respond to texts and phone calls, and great with short notice change," "I am confident that our kids are in safe hands with Nanny," "Excellent creativity. She would look up different activities for the kids to do throughout the city!"
Richelle Z.
South Jersey
Newborns through school-aged kids, including triplets
Available
Mondays-Fridays, including weekends
What Families Say
"She is very affectionate, nurturing, and has a great sense of humor," "Nanny always has something fun for the kids up her sleeve," "She is full of energy and great at keeping up with triplets," "Nanny is the type of person you want your kids to be around and the perfect person to be a fill in parent when you cannot be there!"
Sarah J.
Wilmington, DE
Toddlers through teenagers
Available
Mondays-Fridays, including weekends
What Families Say
"Nanny never let kids just sit and watch TV. She always had activities for the kids," "She has great initiative. I came back home to the kids entertained, dishes done, and house clean," "Nanny does all sorts of arts & crafts, bike riding, nature walks, and playground trips," "I would recommend her!"