May 15, 2019
— By Wendy Sachs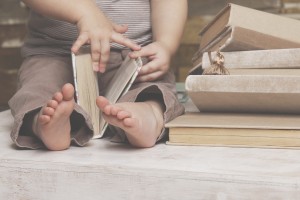 We often spend a great deal of time thinking about all the children's books we read to kids and the language they are developing. Some of the most beautiful and expressive art of modern times, however, is found in children's books. As we read and enjoy the pictures with our children, take note of the styles of different illustrations and talk about the medium the artist chose to represent the stories. This is an excellent way to help children develop critical thinking skills about these works of art. Here are a few of our favorite illustrated books.
Recommendations and Links
A wonderful example is the stunning work of Maurice Sendak in Where the Wild Things Are.  This children's book not only evokes a mesmerizing world of monsters that are all at once frightening and friendly, it also is full of detail and technique.
Enjoy the soft and colorful images in the children's book The Snowman by Raymond Briggs.  Instead of drawing in ink then having the images colored; Briggs used pencil crayons to create drawings with more feeling.
Check out Oliver Jeffers book Stuck. The images are fanciful and inviting and colors are vibrant. A story that's fun, it lets the imagination run wild. The minimalist style of the drawing is popular because Jeffers makes it fun and humorous.
Amazing Children's Books Illustrations
The winner of the 2019 Coretta Scott King Illustrator Award was the book The Stuff of Stars illustrated by Ekua Holmes. The children's book explains the origins of our universe in the big bang. It's poetic but the illustrations are vivid and weave together science and art in a beautiful tapestry.
If you have never seen the children's books Journey or Quest by Aaron Becker, run right now to the library or bookstore and treat yourself. The illustrations of these wordless books transport you to places you have never dreamed of visiting. From castles to oceans to enchanted forests, these books are gorgeous.
For a pop art introduction, the toddler favorite Chicka Chicka Boom Boom is more than just learning the ABC's. It is modern art at its finest. Crisp lines, bold geometric shapes and the color family grounded by almost neon pink, this book is like taking a walk in a museum hall filled with Matisse, Picasso and the like.
Finally, check out Inch by Inch by Leo Lionni. He used (much like Eric Carle) collage as a different medium for illustrations of his children's books. The realistic colors he chooses combined with his use of nature subjects, in particular mice are worth taking note of and make him instantly accessible to children of all ages. And children love collage art as it is something they can easily experiment with anytime.
For more interesting information about child development, click here.